President's message/ executive officers
President's message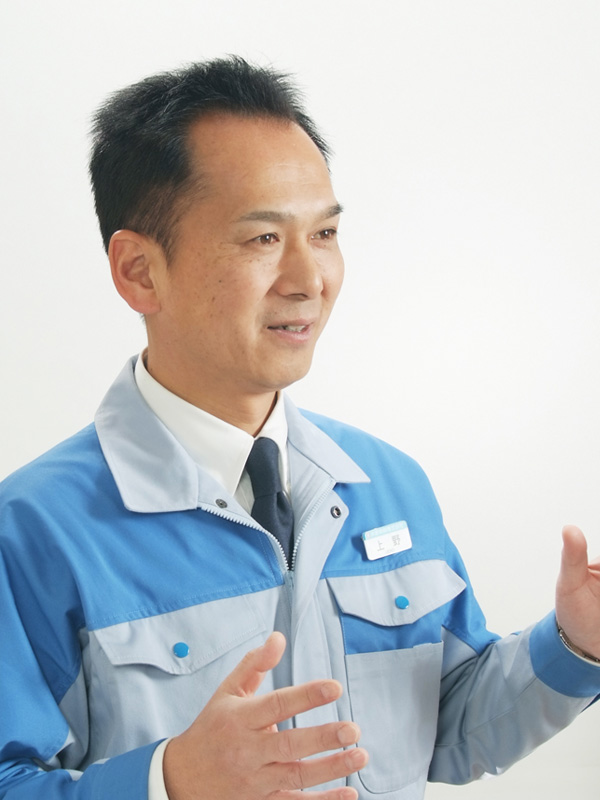 We tackle the creation of new value taking into consideration of globalization and environmentally friendly.
" Creation of Security." That is to not only provide reliable products that customers depend upon as a company operating as a contributor to the automobile industry but also contribute to the realization of a society where everyone can feel safe.
Many of the products we manufacture are parts deeply involved in "moving," "stopping," and "turning" of automobiles and these important parts are manufactured not only in Japan but also in China and Indonesia.
Naturally we promote safe and environmentally friendly manufacturing on a global basis by introducing the same idea of a quality-first approach and environmental load reduction techniques as in Japan to our overseas bases.
Furthermore, in recent years, we have entered new fields, such as industrial robots and housing construction materials through the utilization of technology and know-how cultivated in designing, developing, and manufacturing automobile parts.
Our energies are also focused on the development of human resources that will support our company in the future. Systems to support people who look to grow, including human resources development through daily operations and educational initiatives according to job type and rank, are continuously enhanced.
Based on our basic philosophy of "Creation of Security," we will continue to aim to be a company that is indispensable to our customers, a company our employees can be proud of, and a company that is admired by local communities, and can contribute to society.
We look forward to your continued guidance and support.
Kazuhiko Ueno , President
Executive officers
Kentaro Ueno

Chairperson

Kazuhiko Ueno

President

Rikinosuke Fujishiro

Executive Managing Director
(in charge of administrative department)
(in charge of operation department)
(in charge of overseas business)

Yoshitoshi Takaki

Director
(in charge of production department)

Hirohisa Ueno

Director
(in charge of engineering department)