Integrated production system
We respond promptly to customer expectations with our reliable integrated production system.
Realization of high quality and low cost with our integrated production system
Proposals for products based on customer needs/wants
Visual through manga! IBARA SEIKI is that kind of company
---
Design, development, and evaluation that support the "Creation of Security"
By implementing in-house design through development based on customer requirement specification drawings, and additionally, promptly responding to each customer request through use of various evaluation test machines, we support "Creation of Security" by ensuring the quality of reliable products.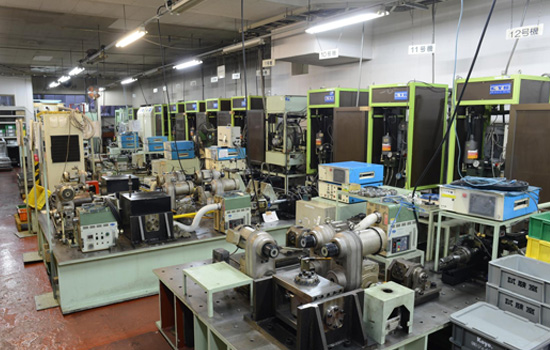 Cold forging in pursuit of cost reductions and ecology
With efficient use of six parts formers of four types in groups, we promote near-net shaping of cold-rolled materials for cost reductions, and carry out manufacturing friendly to the global environment. Also, through the utilization of know-how obtained from cold forging technology, we promote in-house manufacturing of dies.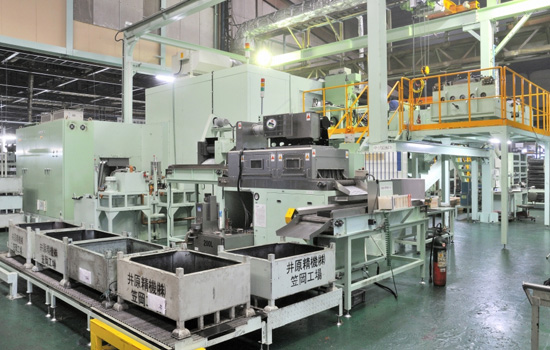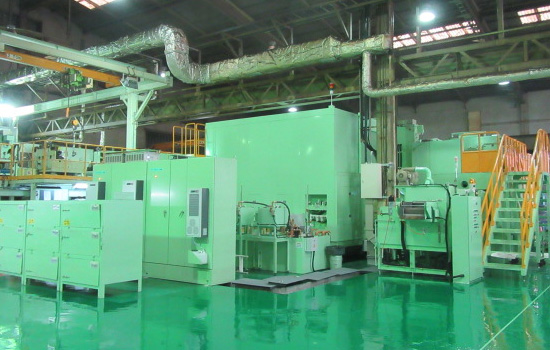 Heat treatment (tempering) that realizes improved strength and wear resistance
With two carburizing furnaces, we are not only capable of in-house tempering after cold forging, but also improvements in induction hardenability and cuttability through stabilization of material structures by tempering. We also realize improved strength and wear resistance through stabilization of hardness by tempering.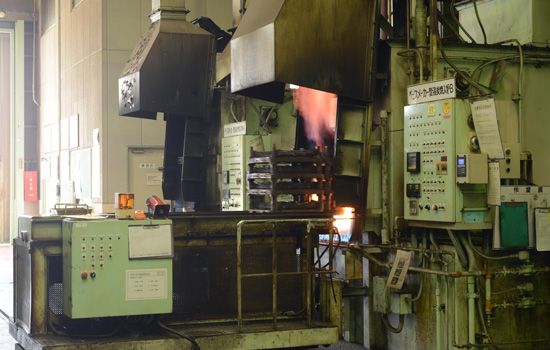 Machining that flexibly responds to fluctuations in customer demand
With various processing techniques accumulated since the establishment of the company, such as cutting, drilling, grinding, and rolling, as well as a versatile line configuration, we can manufacture a wide range of products. Our lines are flexible so that we can flexibly respond to fluctuations in customer demand.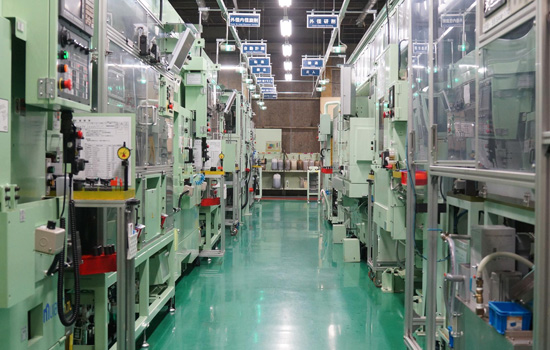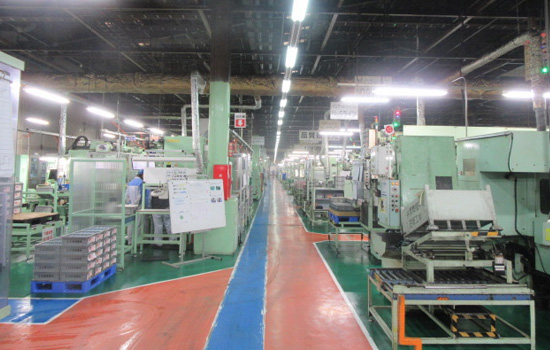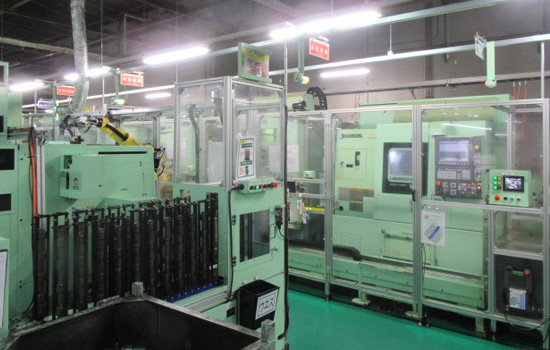 Induction hardening that ensures low cost and stable quality
As for flagship products, we ensure low cost and stable quality by 100% in-lining of induction hardening to the machining line. We can also respond to coil design, hardening trials, through in-house evaluations.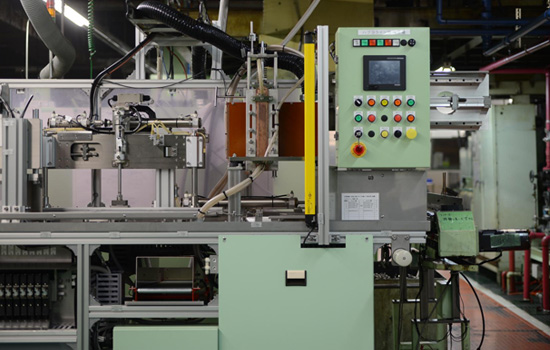 Assembly that guarantees wide-ranging quality by expanding the in-house production area
Through in-house production of steering gear assemblies, ball joint assemblies, and others, we guarantee the quality of not only discrete parts but also assembly functions.